Medical & Clinical Leadership
James M. Greenblatt, M.D.
Chief Medical Officer & Vice President, Medical Services
Dr. James M. Greenblatt is chief medical officer and vice president of medical services at Walden. He provides medical management, leadership and oversight of Walden's eating disorder programs. Working with thousands of children, adolescents and adults, Dr. Greenblatt found that each individual has a unique biochemical profile, range of behaviors and treatment needs. Dr. Greenblatt is board-certified in child and adult psychiatry. He received his medical degree and completed his adult psychiatry residency at George Washington University in Washington, D.C. He completed a fellowship in child and adolescent psychiatry at Johns Hopkins Medical School. In addition, Dr. Greenblatt is a clinical faculty member in the psychiatry department at Tufts Medical School. He lectures extensively throughout the United States and Canada on integrative therapies for mental health. He is the author of "Answers to Anorexia," which draws on his many years of experience and expertise in integrative medicine and treating eating disorders. He also wrote "The Breakthrough Depression Solution," which outlines a personalized nine-step method for beating the physical causes of depression, and "Answers to Appetite Control," which confronts a mistaken understanding of why people struggle with weight management and introduces biological solutions for rebalancing appetite and eating patterns.

Inpatient Leadership
Robert J. Keane, Ph.D., LICSW
Assistant Vice President, Clinical Services & Training
Robert J. Keane is assistant vice president of clinical services and training at Walden Behavioral Care. He is responsible for the daily operations of clinical inpatient services, program coordination, utilization review and clinical training. Dr. Keane is a senior behavioral health administrator with more than 30 years of experience treating diverse patient populations within the mental health field. He is a former deputy commissioner at the state Department of Mental Health and was co-principal investigator of a four- year grant from the Substance Abuse and Mental Health Services Administration, which significantly reduced the use of seclusion and restraint in Massachusetts. He also collaborated with a team to design the Bureau of Substance Abuse Services strategic plan for the Department of Public Health. Before his work with DMH, Dr. Keane was regional director for Boston at the Massachusetts Behavioral Health Partnership, the managed-care carve-out company responsible for managing mental health and substance abuse benefits for Medicaid. While there, he was involved in the design and procurement of a service system that was responsive to the needs of consumers and their families. Dr. Keane earned his master's degree and doctorate from Boston College Graduate School of Social Work, where he is currently a faculty member.

Susan Murphy, NP
Nurse Practitioner
Susan Murphy is a nurse practitioner at Walden Behavioral Care's Thoreau and Alcott inpatient units for adolescents and adults. Her responsibilities include coordination of care for complex, medically compromised psychiatric patients, daily collaboration with a multidisciplinary treatment team and daily medical and psychopharmacological evaluation. She performs ongoing assessments of patients for physical and emotional safety, psychiatric evaluations and physical exams. Before coming to Walden, Ms.Murphy worked as an NP in family medicine for five years. She also was director of nursing for the Hospice of the Good Shepherd in Newton, Mass., where she supervised NPs and staff nurses and maintained a patient caseload. Ms. Murphy was also an NP at Massachusetts General Hospital in Boston. In this role, she provided care to inpatient gastrointestinal and thoracic oncology patients, collaborated with attending physicians, residents and interns, formulated discharge plans and acted as a clinical oncology resource for staff nurses. Ms. Murphy is an adjunct faculty member at Simmons College, teaching clinical decision making to family nurse practitioner students.

Outpatient Staff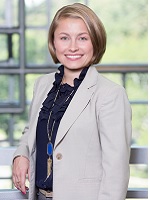 Kate Craigen, Ph.D.
Dr. Kate Craigen is the clinical director of binge eating and bariatric support services. She is responsible for the clinical development and consistent implementation of binge eating disorder programming across Walden's inpatient, residential, partial hospitalization, intensive outpatient and outpatient levels. Additionally, Dr. Craigen collaborates with various bariatric providers and partners throughout New England, ensuring both pre- and post-bariatric surgery patients gain the proper behavioral skills to enhance long-term outcomes. Previously, she was a clinician in Walden's partial hospitalization and intensive outpatient programs in Waltham. She also served as a postdoctoral fellow and clinical instructor at the Eating and Weight Disorders Program in the Department of Psychiatry at the Mount Sinai School of Medicine. Dr. Craigen received her doctorate in clinical psychology from Fairleigh Dickinson University. Her professional interests include the role of supervision and training in the field of eating disorders and the role of gender in the diagnosis and treatment of eating disorders.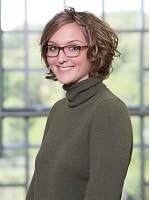 Rachel Drummey, PMHNP
Rachel Drummey PMHNP is a nurse practitioner working in PHP and outpatient providing care to adolescents and adults with eating disorders. She received her master's degree in nursing with a specialty in mental health across the lifespan from MGH's Institute of Health Professions. Eating disorders are Rachel's main area of focus, and she also works with clients with various comorbidities, including PTSD, depression, anxiety, and personality disorders. In her free time she enjoys running, biking, and yoga.

Valeria Dworkowitz, DNP
Valeria Dworkowitz, DNP is a Psychiatric/Mental Health Doctor of Nursing Practice. She attended Rutgers University in New Jersey for both her undergraduate and graduate degrees. Dr. Dworkowitz served as the President of the American Psychiatric Nurses Association, NJ Chapter, from 2017-2018 and has published several articles in various journals and texts regarding her clinical experiences and research within the field of psychiatry and mental health. A proponent of therapy in addition to psychopharmacological interventions, she is familiar with various psychotherapies including DBT, sand play therapy, and EMDR. Dr. Dworkowitz strives to treat the "whole" person and make every person feel heard and validated. She is very optimistic the difficulties patients cope with will be able to be treated through an integrative approach. Dr. Dworkowitz is excited to be part of the team at Walden Psychiatric Associates and enjoys working with all ages and diagnostic presentations.

Natalie Fekete, LMHC, PMHNP-BC
Natalie Fekete, LMHC, PMHNP-BC is currently board certified as a family psychiatric nurse practitioner through the American Nurses Credentialing Center (ANCC). She received her Master's of Counseling Psychology at Northeastern University and her Master's of Science in Nursing at Boston College. She has been working in the field of mental health for over 15 years in various treatment environments with patients of all diagnostic backgrounds. While she works with patients of all ages, she particularly enjoys working with children between 4 – 18yo. With her training as an LMHC, Natalie has always taken a whole-person approach, understanding that often times there are various contributing factors to the presenting symptomatology. Natalie's passion in functional psychiatry began soon after starting as a nurse practitioner and realizing the limitations in a pharmaceutically driven practice. Natalie individualizes patient care and takes into account not only the patient's presenting symptoms, but their nutrition and other health markers to enhance and support treatment outcomes.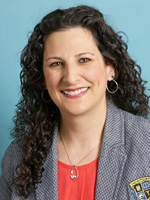 Rachel Fortune, MD, FAAP
Dr. Rachel Fortune is Medical Director of Eating Disorders at Walden. She provides clinical care and oversight for the Alcott unit and residential programs in addition to providing outpatient consultations. Dr. Fortune is an expert in the medical management of eating disorders and is board certified in both Pediatrics and Adolescent Medicine. She completed her pediatrics residency at Nationwide Children's Hospital and Adolescent Medicine fellowship at Children's Hospital Colorado and spent two years working with adolescents at Yale University School of Medicine / Yale New Haven Hospital. Dr. Fortune brings her eating disorder expertise from all settings of treatment to provide excellent patient care. In addition to treating eating disorders, Dr. Fortune brings extensive knowledge of general medical care of adolescents, including menstrual disorders, contraception and substance use.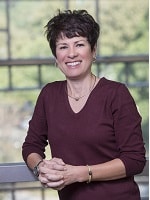 Dina Theodore, LMHC
Dina Theodore is the Director of Walden Psychiatric Associates, a subsidiary of Walden Behavioral Care, providing specialized outpatient eating disorders services for individuals of all ages. Dina is responsible for clinical oversight and supervision across all locations of WPA, overseeing administrative functions and program development. Prior to Walden, Dina served several years as Program Director of Discovery Psychiatric Day Treatment, the Quincy Outpatient DBT Program, and the TRACS/SEP Young Adult Programs at South Shore Mental Health, a community-based agency. She was responsible for developing and implementing effective clinical and fiscal programming. While at Discovery Dina was formally trained in DBT through Marsha Linehan's Behavioral Tech LLC and created a DBT track for patients. Dina has been in the counseling profession for almost 20 years, not only as a manager, but also conducting individual and group therapy in both mental health and substance abuse settings. She received her master's in counseling and human relations from Villanova University and a bachelor's in psychology from Assumption College.